Latest Updates :  05-12-2023:
 Book Your Showflat Viewing With Us ( Opens Daily By Appointment)
Hillock Green Brief Project Information
| | |
| --- | --- |
| Location / Address | Lentor Central |
| District | 26 ( Ang Mo Kio Planning) |
| Developer |  UED Alpha Pte Ltd, Soilbuild Group Holdings and Forsea Residence Pte Ltd |
| No of Blocks / Storey | 3 Blocks/23 Storeys |
| Description | Proposed residential development consisting of 3 towers up to 23 storeys |
| | with basement carpark, swimming pool and communal facilities at Lentor Central. Doorstep to Lentor MRT, Mall, Hillock Park & Nature. |
| Plot Ratio | 3 |
| Total Number Of Units | 474 units |
| Site Area | Approx 13,444.3 sqm (144,714sqft) |
| Unit Mix | 1 Bedroom to 4 Bedroom |
| Tenure | 99 years leasehold |
| Payment Scheme | Normal Progressive Payment |
| Expected TOP | 15 January 2028 |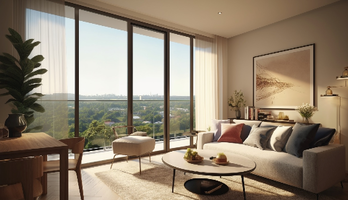 About Hillock Green Developers
China Communications Construction Company (CCCC): Incorporated in Beijing more than 100 years ago, China Communications Construction Company (CCCC) is a globally renowned leader known to provide comprehensive services in ultra-mega infrastructure construction, investment, equipment manufacturing, consulting, and financing. The corporation is publicly listed in Shanghai and Hong Kong. Today, they are the world's biggest port design and construction corporation, the world's largest container crane manufacturer, and the world's biggest dredging company. CCCC is a hundred-year-old corporation with over 60 subsidiaries and outstanding recognition globally in numerous industries in China.
Soilbuild Group Holdings: Soilbuild Group Holdings is a leader in building and construction with more than 40 years of stellar portfolios in commercial and residential properties. Over the decades, its subsidiary, Soil Build Pte Ltd., got graded A1 by the BCA for General Building and A2 for Civil Engineering. With the gradings, the subsidiary was able to participate and gain a foothold in public sector projects from HDB, PUB, and LTA. Leveraging its expertise in the real estate sector, Soilbuild has completed many commercial and residential spaces built to suit a diverse set of lifestyle needs as well as for businesses.
United Engineers (UE Engineers): Founded as part of Yanlord Land in 1912, United Engineers is known to be one of Singapore's earliest and most notable property services companies, as well as an integrated engineering company. Since then, UEL has played a significant and key role in both the economic and physical transformation of Singapore, as the Group has developed a great number of residential, industrial, and commercial properties. Its parent company, Yanlord Land, is reputed for constructing and creating high-end residential, integrated property developments, and commercial buildings in flourishing cities in China.
These three prominent developers in the real estate industry will jointly develop Hillock Green. The launch price for Hillock Green has not been announced yet.
This will be another luxurious residential project that will consist of a wide array of choice units sitting in front of the lush Hillock Park and just 2 minutes from Lentor MRT Station.
About Hillock Green Location
Hillock Green is located in Lentor Central. This new condo will be an outstanding residential development, representing the future of modern urban living. With an impressive site area of about 13,444.3 square metres, this upcoming residential development promises luxury, modernity,and convenience all in one. Moreover, with a huge gross floor area of 40,333 square metres, this condo offers housing solutions that suit different lifestyle requirements.
Hillock Green's land parcel is nestled in the new Lentor Hills Estate, right next to Hillock Park. It is under the Ang Mo Kio URA Planning Area and is an area that largely comprises private residential properties. Lentor Hills Estate is surrounded by Lentor Estate on the North, Teachers' Housing Estate on the South, Sindo Industrial Estate on the west, and a combination of public and private housing on the east.
Hillock Green condo will offer direct, sheltered access to Lentor MRT station on the Thomson-East Coast Line. It is just across the forthcoming Lentor Central mall, which has a plethora of restaurants, supermarkets, and shops to cater to your daily needs. This new condo, being close to major roads and upcoming highways like the North-South Corridor (NSC), will enjoy excellent road connectivity. The location also boasts close proximity to reputed schools like Anderson Primary School, CHIJ St. Nicholas, and Presbyterian High School, as well as Thomson Nature Park and Yio Chu Kang Stadium & Sports Complex.
For retail therapy, residents at Hillock Green can also get to Ang Mo Kio Hub, Thomson Plaza, Seletar Mall, Djitsun Mall, and Junction 8 with a short drive.
Foodies can either explore cafes and restaurants along Upper Thomson Road and Casuarina Road or hawker fares at several food centres in Ang Mo Kio.
Hillock Green is located in the new locale of a mature estate under the Ang Mo Kio URA Master Plan. It will see more private residential development in the coming years, with many rejuvenations and amenities added.
You can learn more about the nearby amenities by using our Hillock Green Location map.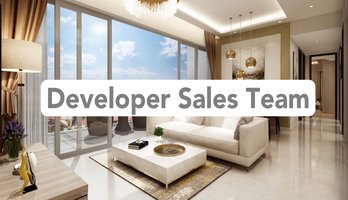 To View Hillock Green Show Flat
Hillock Green show flat will be previewing towards end of 2023. There are two options book to yourself a priority viewing slot to Hillock Green show suites.
To start, you can call our sales hotline at +65 6100 9963 between 10 a.m. and 6 p.m to advise us the time of your arrival.
Kindly allow a lead time of at least 2 hours before your intended viewing time so we can arrange for a project consultant to assist you in time.
To view Hillock Green show flat, we highly encourage you to use this official website to fill up our appointment booking form. You may easily choose your preferred viewing day and time with just a few clicks away.
After submission, our friendly and professional sales personnel will contact you within an hour to verify and confirmed the booking of the viewing slot.
We will respond within an hour of your submission during working hours from 10am – 6pm. Please avoid arranging appointments via multiple sites so there will not be double appointment bookings done.
Please keep in mind that viewing our Hillock Green showroom requires a one-day notice.
This will allow us to plan and ensure that there will be project staff at the show flat to answer your questions and take you on a showroom tour.
We make every effort to provide you with the most up-to-date and dependable direct developer prices.
There will be no commission payable if you purchase your desired unit in Hillock Green through us. All of our remaining units will be sold first come, first served.
Please keep in mind that reservations made by phone or text message are only valid for two hours and are subject to official approval from management.
Hillock Green pricing on this website is subject to change at any time and without notice.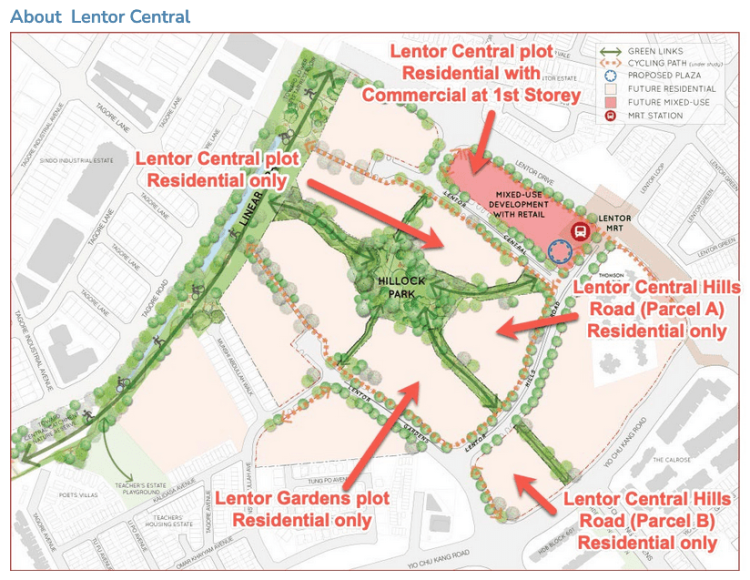 Hillock Green Site Introduction
Good connectivity and accessibility
Hillock Green land parcel (Lentor Central Plot Residential Plot Only) is nestled within the Lentor Hills Estate. This upcoming new estate is envisioned as a pedestrian-friendly neighbourhood that is sustainable amidst the lush greenery and open park spaces.
With its close proximity to the new Lentor MRT Station (TE5), residents from Hillock Green get to enjoy sheltered access directly to the train station and Lentor Central Mall. They can get to the Central Business Districts, Woodlands Regional Centre, and other parts of Singapore easily.
Proximity To Future Amenities, Reputable schools, and Parks.
There are several reputable schools, namely Anderson Primary School, CHIJ St. Nicholas Girls' School, and Presbyterian High School, for parents residing in Hillock Green to consider enrolling their children in.
Residents in the vicinity definitely look forward to the childcare facilities, F&B outlets, retail shops, and supermarket located in Lentor Modern, the mixed-use development just opposite Hillock Green. Nature lovers can immerse themselves in lush greenery and will enjoy new recreation options available in the future linear parks and within Hillock Park, which is right behind Hillock Green condo.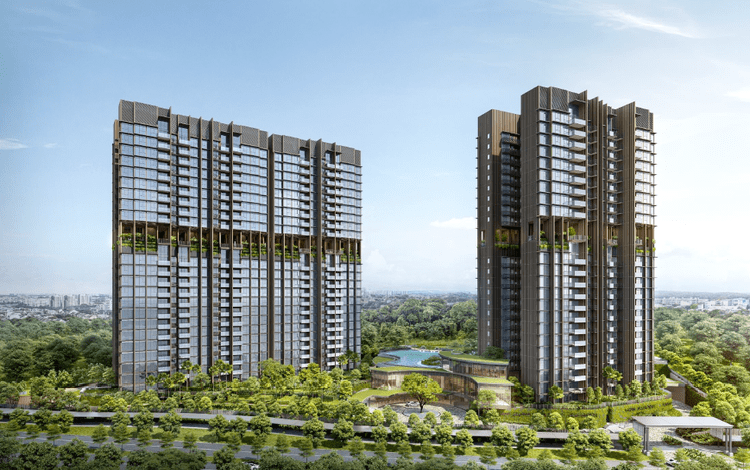 A New Masterpiece Arrived

United Engineers Ltd. (UED Alpha Pte. Ltd.,a fully owned company of Yanlord Group) has successfully secured a residential plot tendered at Lentor Central jointly with two other leading developers, Forsea-Residence Pte. Ltd. (a subsidiary of CCCC) and Soilbuild Group Holdings Pte. Ltd. The winning bid price was $481 million for the 144,174-square-foot site. It translates to $1,108 per square foot per plot ratio. (psf ppr)
The nearest competitor was Tanglin Land of CapitaLand Development, which submitted the second-highest bid. They came in at an estimated S$1,069 per square foot per plot ratio (psf/ppr). And the lowest bidder for Hillock Green was GuocoLand and Intrepid Investments, with a bid price submitted of S$1,038 psf ppr.
Yanlord Land Group had announced that the newly acquired site would be developed into a 474-unit private residential condominium known as Hillock Green.
Hillock Green's unmatched location of being right next to Hillock Park and nature and its close proximity to Lentor MRT Station, good schools, shopping malls, and many more new amenities will be a highly anticipated development for young couples or families who enjoy basking in lush greenery and wants easy transport connectivity and amenities right at their doorstep.
The new condo is expected to showcase a varied unit mix to cater to home buyers of different needs. It will consist of cozy 1-bedroom to expansive 4-bedroom layouts with top-quality fittings and finishing.
Hillock Green is slated to feature lush landscaping and facilities, which will be the highlight of the highly anticipated new condo. The luxurious and modern development will give residents a serene and tranquil environment to look forward to coming home to after a hard day's work.
Hillock Green Show flat is previewing soon in Q4 2023. If you'd like to find out more, do proceed to download the Hillock Green Floor Plan and Hillock Green e-brochure when they are released.
In-Depth Review Of Hillock Green
Hillock Green, which is located in a charming locale of Lentor Hills Estate, consisting primarily of private residential housings and right next to Hillock Park. Lentor Hills Estate is nestled near to mature estates Ang Mo Kio and Yio Chu Kang that are already amenities packed. Hence with its own alluring appeal, Hillock Green is expected to attract young families that would like to take advantage of the great transport connectivity and the proximity to a wide range of amenities like good schools, healthcare institutes, parks and retails malls.
Connectivity Via Public Transport – 4/5
Hillock Green condominium may have a sheltered pedestrian walk that links to Lentor MRT Station (TE5). The condo is just 200 metres away to Lentor MRT and this is great convenience for residents who depend on the MRT as their first choice of transport.
Even though it may not be accessing the MRT Station directly as Lentor Modern condo or having the sheltered 2-minutes walk from Lentor Hills Residences condo, residents will still find the short distance from Hillock Green highly comfortable.
Future Hillock Green residents will get to enjoy seamless connectivity via (TEL)Thomson East Coast Line, to various lines, and expand their commuting choices.
Accessibility For Drivers – 3.7 / 5
The North South Corridor, which is due to complete in 2027 will bring great convenience for drivers residing in Hillock Green Singapore. The NSC is a extensive transit corridor that is set to become Singapore's longest one to seamlessly link the Northern part Of Singapore to the city centre. Designed with cycling trunk routes,dedicated bus-lanes, and pedestrian walkways, this large scale 21.5 kilometres corridor is foreseen to remarkably lessen commute time by a significant 15 to 20 mins.
Amenities Nearby – 3.7 / 5
Hillock Green condo is located at Lentor Central, meaning residents will benefit greatly from the convenience this extensive retail mall at Lentor Modern will bring. The huge shopping mall will be a one stop location to cater to an extensive range of resident needs. Other retail malls located not far from Hillock Green include Ang Mo Kio Hub, Seletar Mall, Thomson Plaza, Djitsun Mall, Broadway Plaza and Jubilee Mall. These malls are approximately ten minutes away by car or about twenty minutes via public transportation.
F&B Choices Nearby – 3.7 / 5
The nearest F&B options for residents will be at Lentor Modern condo that will features a good selection of restaurants and cafes to let visitors relish in a varied range of eatery choices in a comfortable air-conditioned setting. Just a short drive away, residents can explore the many hawker food centres in Ang Mo Kio, Yio Chu Kang and Bishan.Springleaf Garden estate, Casuarine Road and the Upper Thomson Road stretch are interesting places with various cafes and restaurants , which are short drive away from Hillock Green.
Schools near to Hillock Green in Lentor Central – 3.5 / 5
Residents with young toddlers or school going children can explore the many choices available near Hillock Green. Firstly, the new Lentor Central mall will have a big childcare centre to cater to the rising needs of young parents, not forgetting the popular preschools like Maplebear, My First Skool and Mindchamps Performing Arts Preschool only a short drive away.
Anderson Pri School is located within 1km radius to Hillock Green and there are also Mayflower Pri Sch, CHIJ St. Nicholas Girls' Sch and Ang Mo Kio Pri Sch that are within the 2km radius for considerations.
Presbyterian High School, Anderson Secondary, Mayflower Secondary and Nanyang Polytechnic are some of the institutions in the vicinity
Near Nature Parks – 4/5
Hillock Green's location is popular with nature lovers as it is right beside Hillock Park. Good news is that under the master planning, the NParks already has plans to rejuvenate and develop a brand new park approximately 8 hectares big in Lentor-Hills Estate. The new Hillock park shall link the Khatib Nature Corridor to Central-Catchment Nature Reserve, combining the existing untouched forest to a nature playground and new therapeutic health giving garden. Completion is slated to be Q4 of 2024.
The brand new park will be linked to a newly built park connector of 1km long at Lentor Canal that will completed by Q4 2024.
This park connector aims to bridge residents to the larger recreational system like Ang Mo Kio-Bishan Park , Thomson Nature Park, Lower Pierce Reservoir and other nearby green spaces, hence giving more time spent for nature and rustic-based activities.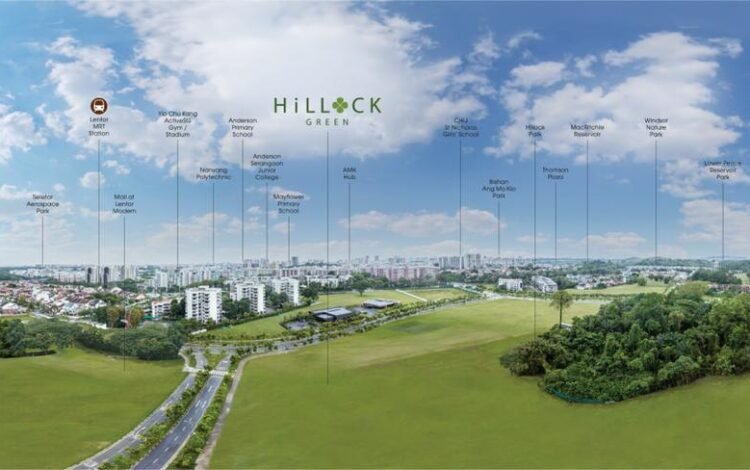 Good Reasons Why You Should Not Miss Hillock Green
1. United Engineers (Yanlord Group), Soilbuild Group and Forsea Residence Pte Ltd. 3 reputed developers jointly coming in to develop Hillock Green.
2. Nestled in the new Lentor Hills Estate, which is an exciting new and transforming precinct.
3. Doorstep to Lentor MRT Station and Lentor Central Mall.
4. Hillock Green Condo is right beside Lentor Hillock Park, a nature lover's top choice.
5. Extremely convenient location yet in a quiet setting.
6. The development will be built on naturally gentle-elevated land.
7. Sweet spot entry pricing for strong demand support.
8. Only 474 units with 1 – 4 bedrooms are available.
9. Within 1km of Anderson Primary School.
10. Efficient layout with top-quality finishing.
11. Well connected to other parts of Singapore by public transport and several highways like the North-South Corridor, CTE and SLE.
12. A short drive to numerous malls such as Ang Mo Kio Hub, Seletar Mall, Junction 8 and Thomson Plaza.
13. Hillock Green Condo is next to Lentor Hillock Park and will have access to a larger network of park connectors and reserves.
14. Close to several eating hot spots like Upper Thomson Road, Springleaf Garden Estate, and Sembawang Hills stretch for cafes and restaurants.
15. A good rental yield can be expected from tenants working in Seletar Aerospace Park and Punggol Digital District.
Book An Appointment to view Hillock Green ShowFlat get VVIP Discounts (Limited Time), Direct Developer Price, Hardcopy E-Brochure. Guaranteed with Best Price Possible.
OR
Fill up the form on the right and get a copy of Hillock Green Price, E-Brochure, and Latest Updates!
 Strictly no spam policy.